Spray Foam Insulation Chicago, Spray Foam Insulation Illinois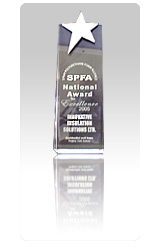 At Innovative Insulation Solutions, Ltd., our mission is to deliver the highest performing foam insulation systems available on today's market with incredible R-values of up to 6.5 per inch. When choosing the right Foam Insulation Contractor in Illinois this is very important.
Our history of safe and effective application of these systems, coupled with total dedication to quality, consistently earns our customers' trust and satisfaction. Known and respected by architects, building owners, general contractors and homebuilders for Spray Foam Insulation in Illinois, our company's expertise will deliver proven results time and again. Innovative Insulation Solutions, Ltd. is totally committed to anticipating, solving, and supporting all of your foam insulation needs. Choose Innovative Insulation Solutions, Ltd. as your Spray Foam Insulation Chicago contracting partner when you demand along-term valuable, reliable, high performance, and energy efficient insulation system. We look forward to assisting you with all your needs for Spray Foam Insulation in the Chicago area.
Check out some of the various awards Innovative Insulation Solutions, LTD have won and see why when choosing a Foam Insulation Contractor in the Chicago Illinois area we are an excellent choice for you!
Additional Information